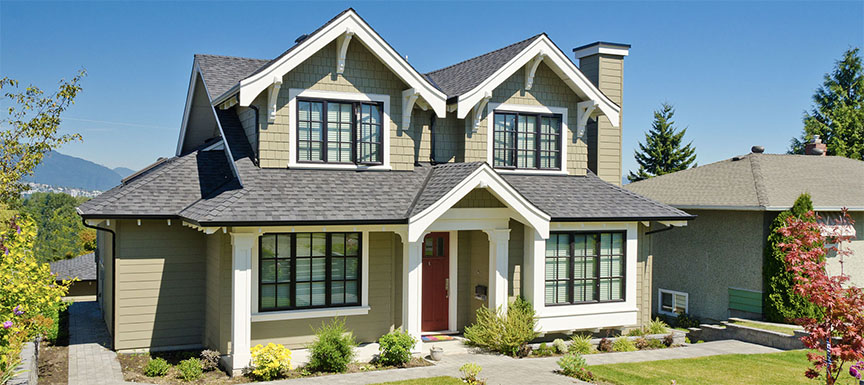 No matter how well you decorate the interior of your home, if your exterior walls are peeling off and worn out, it will mar the overall appeal of your home. Your exterior walls are the first thing that your guests will notice before they enter your abode. Hence, you must invest in high quality paint for your exterior walls and maintain your exterior walls just like the interior walls. 
Exterior walls are perpetually exposed to harsh climate, moisture, mould, mildew and many such factors that make them vulnerable. Wondering how you can keep your exterior walls dirt free and shiny? Read along to learn 7 tips that professional house painters swear by that will help you take care of your exterior walls the way they deserve to be looked after.  
Invest in a quality exterior paint 
You must use paint that is specially formulated for external walls as these exterior house colours consist of chemicals which help the paint withstand sun, rain, storm and other harsh climatic conditions. Head over to the Asian Paints website to grab contemporary exterior house colours which will last you for a long time. 
Apply multiple coats 
You can increase the shelf life of your exterior wall paint by using multiple coats of paint during the time of painting the home. We would recommend you use one or two coats of primer, followed by two coats of high-quality exterior paints. 
Pressure washing 
We suggest house owners to at least wash their exterior walls once a year to get rid of the bird droppings, moulds, mildews and other contaminated elements on their exterior wall surface. You can use soap water and a sponge to clean your exterior walls. However, if you don't want to spend an eternity cleaning your exterior walls, then we recommend that you consider pressure washing or power washing which uses a high-pressure water spray to thoroughly clean your exterior walls.
Get rid of the moulds and mildews 
Invest in mould-resistant exterior house colours that will prevent mould development on your exterior walls. However, if you notice a mould infestation on your exterior walls, wash your exterior walls with a mild bleach solution. 
Repair caulking 
Inspect your exterior walls at least once or twice a year and pay attention to caulking. If you notice any damage to your building's caulking, then repair it without delaying the repair. 
Trim bushes and shrubs
If your garden landscape is near your exterior structure, then there will always be lingering moisture in the air that can cause your exterior wall paint to peel and outdoor wooden surfaces to rot. So, make sure that you regularly trim your bushes and shrubs to increase your exterior wall paints' shelf life. 
Consider touch-up painting
A pro tip to ensure that your exterior walls always look appealing is to consider touch-up painting on areas where the paint is peeling off. Instead of waiting for years before you repaint your entire house exterior, you can fix the damage as it occurs to ensure that the damage doesn't become worse. 
You can increase the shelf life of your exterior walls by taking a few steps during the painting work itself like choosing the right paint, prepping your surface properly and proper maintenance of your home exterior. 
Looking for credible house painters to hire in 2022 for painting the home exterior? Hire Asian Paints Safe Painting Service to paint your home and make your guests swoon. You can also browse through their website to get your hands on high-quality interior and exterior wall paints in popular colours which are trending this season.